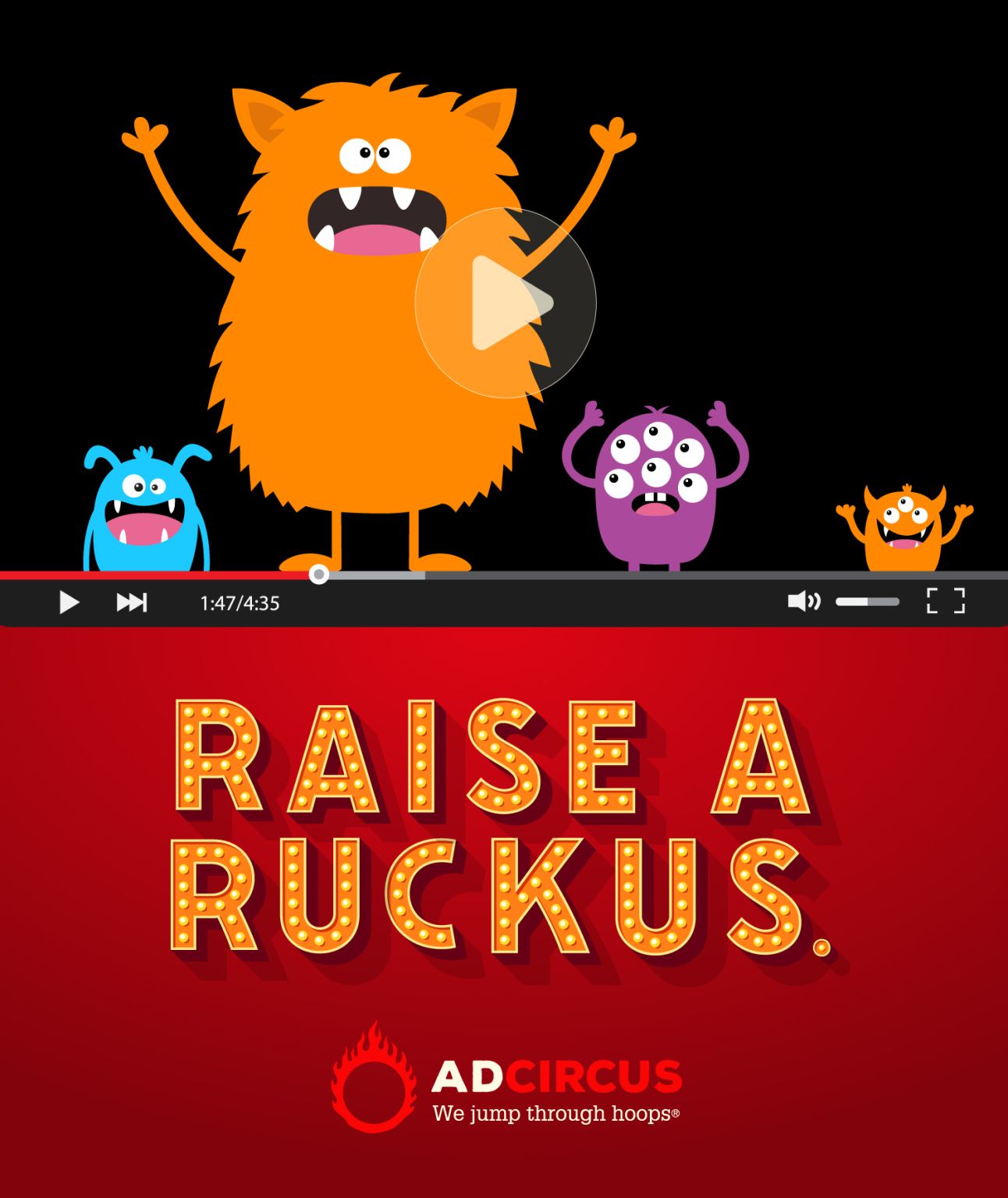 Raise A Ruckus
Arrest the Viewer, Push the Brand, Build Awareness. Creativity differentiates you. Creativity will always be one of our greatest strengths.
May we have your attention, please?
We create an Annual Marketing Plan customized just for your companies' needs. We base this on future objectives and goals and set forth planning multiple action items and dates to be completed in order to obtain each goal. This will include the discussion of strategic Media Placement based on your type of company and audience. This may also include Radio, TV, or Direct Mail. See the list of Services above. We will help put together a game plan for gathering/creating an audience list and general list maintenance. A Marketing Plan is nothing without an audience who is ready to buy.